09.07.2015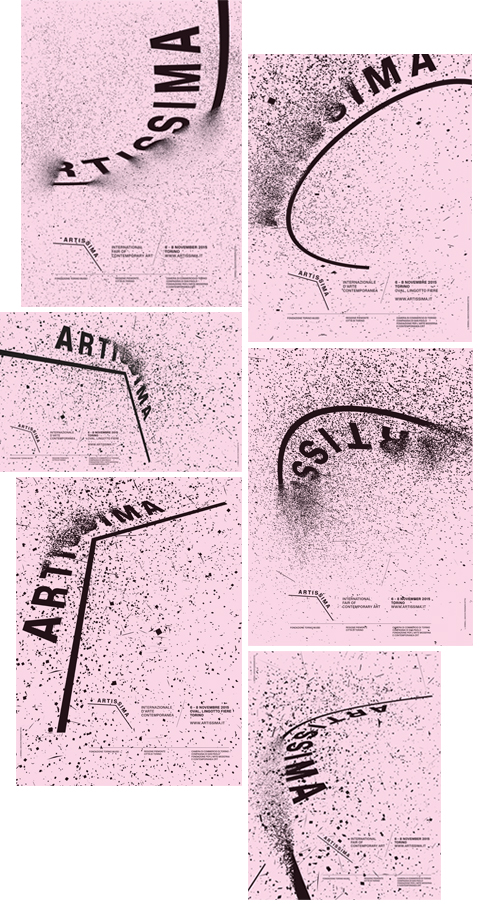 For the 2015 edition of Artissima -International Contemporary Art Fair-, the five logotypes became magnets attracting the several different art expressions like iron dust. The snapshots from these short animations are used in the all communication tools, from posters to invitation cards, from rain jackets to bags.
Artissima, presents the 2015 edition from the 6th to the 8th of November, in Torino.
Designed by Leonardo Sonnoli with Irene Bacchi, at Tassinari/Vetta.
Tags: